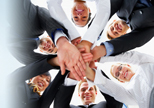 Tired of looking for variety of partners to help you with your overall marketing, backend programming, search engine, social media and mobile device strategy? Struggling to find a partner that provides comprehensive online strategy and development support?

netPrimo was established after experiencing exactly the same issues. While working in variety of management role for major corporations, we struggled with building relationships with various agencies each possessing different areas of expertise. Some were good at developing marketing strategies, others had great graphics expertise, some had good social media development knowledge and some were pure backend development shops. We struggled to find a partner that could help with all facets of online initiatives!
After sharing our frustration with our peers, we realized that most of them were experiencing similar level of frustrations. That's when we decided to launch netPrimo back in 2003 with the vision to be one stop shop for businesses to provide comprehensive online interactive services.
Most of our team members have about 10+ years of managing and developing online initiative experience. Each one of us strive to go above and beyond what is expected to be norm because most of our staff members have gone through similar experiences on the other side of the fence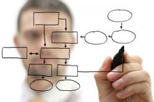 We offer full range of services to create an internet presence that is effective, appealing and informative. We offer experience in all facets of the Internet and customized software development and have the capabilities to guide our customer's business into the digital age. Our goal is to help our customer achieve their business goals. Whether it is the customized front or back end software application for inventory and financial system or it is the website for business, we have the capacity to help our customer's need. While captivating design and visual impact are important features of a web site and software application, our philosophy is to create a presence that complements, not overwhelms, our customer's business objectives.
We invite you to visit our Services section to preview some of the services we provide to our clients.